Tufftalk Earmuff Bluetooth®
Communication and Intercom Headset
The ideal solution for all industrial communication needs, the Tufftalk Bluetooth Integrated Earmuff provides powerful hearing protection (NRR 23db) and an Intercom range of up to 1.4km for safe and effective communication in noisy environments.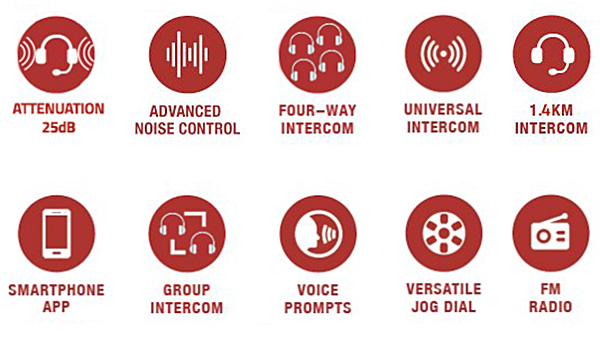 Sena Tufftalk Features
Bluetooth

Bluetooth Specification 4.1
Headset Profile (HSP)
Hands-Free Profile (HFP)
Advanced Audio Distribution Profile (A2DP)
Audio Video Remote Control Profile (AVRCP)

Intercom

Up to 800 m in open terrain with short antenna
Up to 1,400 m in open terrain with long antenna

Audio

Advanced Noise Control™
Built-in SBC Codec
Wide volume control
Sample rate: max. 48 kHz (DAC)

FM Radio

Built-in FM radio with RDS AF (Radio Data System Alternate Frequencies)
Radio region: worldwide
Radio frequency specifications: 76 - 108MHz
10 preset station memory with automatic scan function

Battery

Charging time: 2.5 hours
Type: Lithium ion (default) or 3 AAA batteries required (optional)

Certificates

CE, FCC, IC

General

Talk time: up to 15 hours (15 hours with included Lithium Ion rechargeable battery or 12 hours using 3 x AAA batteries)
Dimensions:
- Headset: 190 mm x 230 mm x 110 mm
- Speaker: driver unit 32 mm thickness 7.1 mm
- Boom microphone length: 100 mm
Weight: 408 g
Tufftalk Videos
Tufftalk Earmuff Bluetooth Headset capabilities
Tufftalk with Solar X Helm for flight and flight radio equipment

Click to enlarge

Click to enlarge


Tufftalk headset protection caps can also be used in 3M® / PeltorŪ suspensions

Click to enlarge




Videoproduction at the company CAM-L with drones and tufftalk communication for action- and advertising videos

Click to enlarge

Click to enlarge



Click to enlarge



Click to enlarge



Click to enlarge



Click to enlarge



Click to enlarge



Click to enlarge
Increase productivity while decreasing inefficiencies
Instant intercom communication allows for a seamless interactions for an accurate and steady work flow.
Talk freely with Bluetooth Intercom over a distance of up to 1.4 km (using the optional long antenna, default antenna range is 800 m), speaking openly and without interruption. The Tufftalk features Bluetooth 4.1 technology, allowing you communicate in crystal-clear HD audio. The HD-quality speakers deliver audio that's clear and precise in every condition thanks to Sena's Advanced Noise Control™ feature, ensuring that external noises won't interfere with incoming and outgoing audio. To provide as many communication solutions as possible, users also have the option to connect via two-way radio.
---

Providing powerful protection without sacrificing awareness
The Tufftalk protects from damaging external noises, as well as keeping you aware of soundings using the Ambient mode.
With the Tufftalk's 25 dB audio attenuation, the headset helps to dull loud, distracting noises for optimum comfort as well as providing the necessary protection from permanent damage to your hearing, making it the ideal solution for noisy work environments. Important external sounds can also be amplified using the Ambient Mode feature to increase the awareness of your surroundings and hear unexpected sounds or calls for help, while still protected through the 25 dB audio attenuation. For further protection needs, the Tufftalk also comes in a Hard Hat option for more active work environments.
---

High reliability and ease of use lessens hassle and distractions.
With the easy to use Jog Dial and long battery life, you can concentrate on tasks at hand with confidence.
The Tufftalk can be used for up to 15 hours of talk time with the included Lithium Ion rechargeable battery or 12 hours of talk time using 3 x AAA batteries. The innovative and intuitive Jog Dial makes controlling the Tufftalk easy to use, even with gloves on. Also equipped with VOX for Phone and Intercom, the voice activation makes answering calls or communicating via intercom a breeze.
---

New technology means strong compatibility
Bluetooth 4.1 keeps you securely connected to your phone and other BT enabled devices.
Using Bluetooth 4.1, pair the Tufftalk to your favorite to your smartphone or Bluetooth music device such as an MP3 player to make or receive calls and listen to all of your music through the high quality HD speakers. You can even use the Sena Smartphone App when paired to your smartphone, allowing you to easily configure all of your settings, set up speed dial presets or create FM radio station presets to listen to through the built-in FM radio feature.




---
Sena Tufftalk product details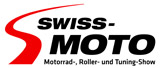 Visit us at the SWISS MOTO 19. - 22. February 2015 Zürich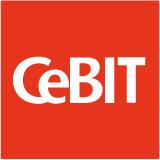 Visit us at the CeBIT Planet Reseller
16. - 20. March 2015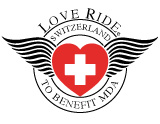 Loveride Switzerland 03.05.2015
Fundraiser favor muscle ill and disabled peoplee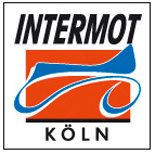 Visit us at the INTERMOT
International motorcycle, scooter and bike exhibition.